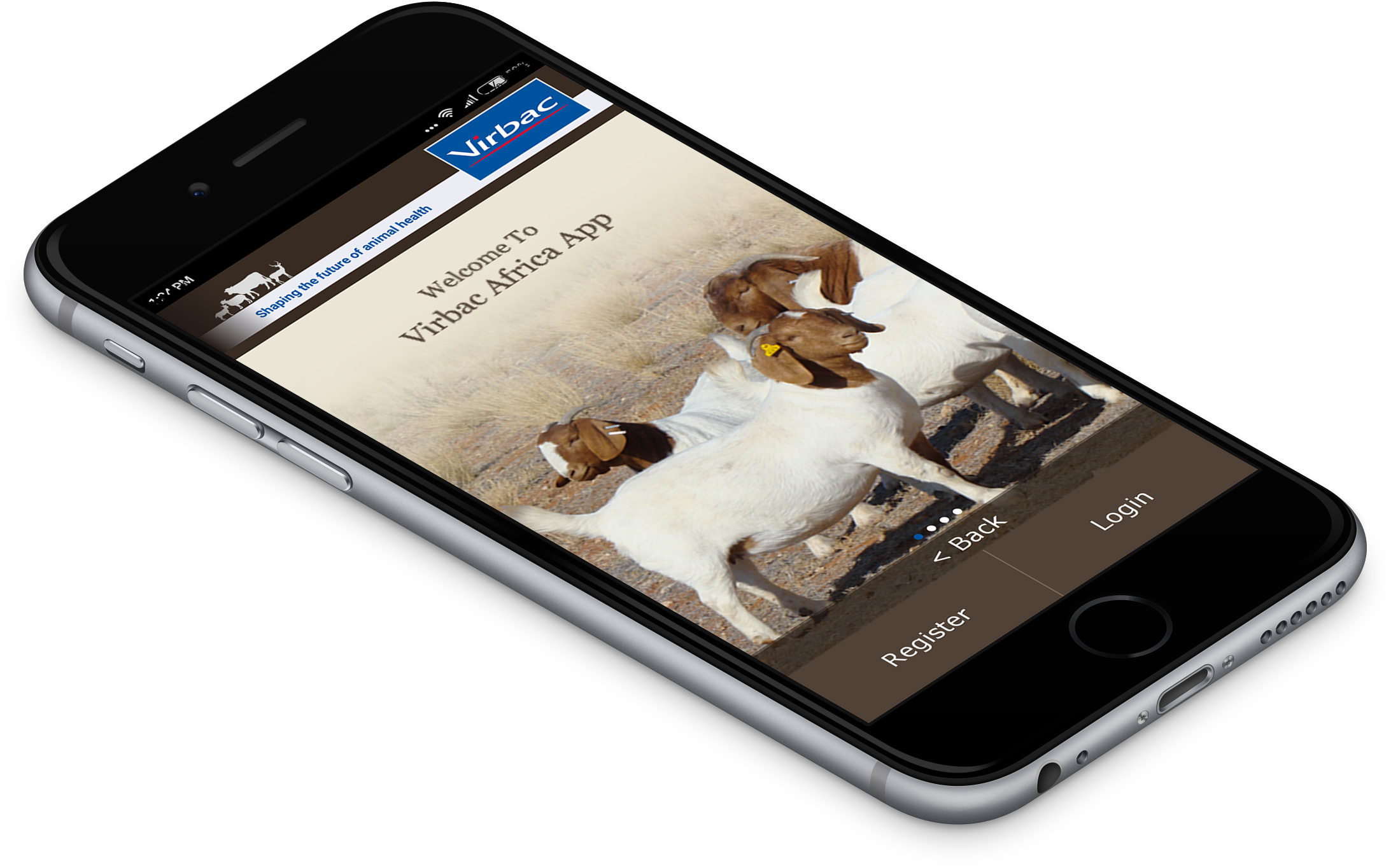 Virbac
Scope of the project
The Virbac Africa App is envisioned to be a valued companion and resource for farmers within Southern Africa providing them with information and support at their fingertips about Virbac products and services. Virbac sees the App as a way in which to get closer to customers, to learn their needs and deliver information directly to them.
Key Points of the Project
Find an Agri-Business: The App allows users to find an Agri-Business where they can purchase Virbac products.
Find a Technical Sales Advisor: The App allows users to find a Technical Sales Advisor and provides their contact details.
Product Information: The App has product information about Virbac products including the package inserts.
Contact: The App has a contact form and users are encouraged to send through inquiries, comments, complaints and suggestions.
Personalised - My Virbac: Users can save information to MY Virbac. This allows the user to conveniently save this information for easy reference.
Personalised - Save your Information: This allows people to conveniently save information for future reference to MY Virbac - your own personalised information.
Competitions: For every purchase of selected products, the user will earn points. (R1,000 = 10 points, or part thereof). One competition entry requires 10 points. Multiple entries are allowed! Terms & Conditions apply.